FREQUENT FLYER SOLUTIONS
Travel Better.  Spend Less.
Our Frequent Flyer Experts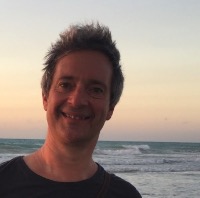 Clifford
Founder
Originally from Cape Town, Clifford founded
Australian Frequent Flyer
back in 1998. Building on that hard work, he founded Frequent Flyer Solutions in 2016 to help more Australians get more out of their travel.
Matt
Frequent Flyer Points Guru
Matt is the Editor of
Australian Frequent Flyer
and one of Australia's leading frequent flyer point experts. He has a special interest in frequent flyer programs - and making them work for you!
Sam
Technical Support
Sam grew up in Hong Kong and was exposed to international travel from a young age. These days his role at Frequent Flyer Solutions & Australian Frequent Flyer keeps him tethered to the ground more often.
James
Award Travel Consultant
James enjoys helping our clients to achieve their travel goals using points. Our Oneworld Award expert, he has flown around the world in Business class several times using frequent flyer points.
Lance
Award Travel Consultant
Lance brings a wealth of knowledge about a wide range of different frequent flyer programs. He's travelled all around the world using frequent flyer points, including in First Class, and enjoys helping others to do the same.
Malcolm
Award Travel Consultant
Having visited over 80 countries, Malcolm has been redeeming points for Business and First Class flights for many years using frequent flyer programs based in Australia, Europe, Asia and the Americas.
This site has fantastic people with fantastic hints and tips. The webinars are so easy to hook into and participate in, and provide a wealth of information. The training material brings together years of learnings and is worth every cent. I can't recommend the site, the people behind the site or the content they provide, any higher. 10/10 and five star!
John S.
Business Class member
I am a frequent user of the Award Flight Assist service, probably twice a year since they started. While I try and keep up with frequent flyer information, I'm no expert when it comes to snapping up an award flight. Matt and his team are. Fast, courteous, accurate, comprehensive, professional. For me, this service is an absolute bargain.
Henry L.
Business Class member
Matt could not have been more effective and more helpful. His knowledge of the labyrinth of frequent flyer possibilities is astonishing. He was able to set up a complicated itinerary to Europe and North America completely on frequent flyer points less than three months out from travel. We are recommending Award Flight Assist to all our friends.
Anne O.
Award Flight Assist customer